UL Issues World's First IEC CB 2016 Certification for Solar PV Modules to India Customer Premier Solar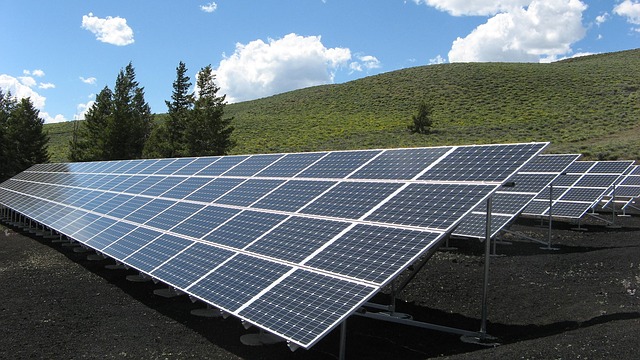 Press Release
Increase global market access by showing compliance with the latest international standards and UL
Bengaluru, February 7, 2019:  UL, a leading global safety science company, announced today that it completed solar photovoltaic (PV) module testing and certification for its India-based customer Premier Solar as per the latest International Electrotechnical Commission (IEC) standards. This is the first certificate of its kind issued in the world following the revision of the IEC Standards in 2016. This IEC certification enables Premier Solar to access markets in Latin America, Europe and Africa, where adoption of the standards is critical to increase market penetration.
The new IEC standards – IEC 61215 and IEC 61730 – were revised in March 2016 to reflect the emerging requirements of the solar industry in the face of evolving technology and dramatic variations in climatic and other environmental conditions around the world. The latest edition of the standards differs from its predecessor in multiple ways, signaling changes in the test procedure, sequence, duration and methodology for evaluating structural safety and performance of solar modules manufactured with crystalline silicon and other thin-film technology.
For instance, the new standards call for an increase in cycle time from 15 days to 120 days to account for the rising UV radiation in the atmosphere. IEC has also introduced a requirement that classifies PV modules as per their ability to perform at varying degrees for outdoor pollution to better assess panel damage. Finally, the criteria for visual inspection are more stringent in the 2016 revision as are the requirements for functioning safely at higher voltages.
Commenting on the accreditation, Mr. Suresh Sugavanam, UL's vice president and managing director for South Asia and Sub-Saharan Africa said, "With over 40 years of expertise in the solar field, UL leads the market in catering to the sector. As one of the earliest organisations accredited by the IEC, we have been at the forefront of expanding our capabilities and expertise to service our customers for meeting the changing requirements. Compliance with IEC standards are imperative to gain increased market share around the globe. India has a significant share of PV module manufacturers in India who cater to the global market and they can gain competitive advantage by partnering with us to gain the IEC certification to ensure wider market entry and faster time to market."
Mr. Surender Pal Singh Saluja, Chairman of Premier Solar said, "We are proud to have partnered with UL for IEC 61216:2016 certification for solar-panels. As one of the pioneers in Indian PV Industry since 1995, Premier Solar has always given the highest priority to quality of products churned out from our state-of-the-art automated manufacturing facilities. We believe in partnering with reputed, accredited and trusted testing partner is the need of the hour to ensure our products adhere to the IEC standards and is endorsed by a globally reputed testing and certification body. This certification opens up avenues of opportunities for us in over 50 countries."
About UL
UL fosters safe living and working conditions for people everywhere through the application of science to solve safety, security and sustainability challenges. The UL Mark engenders trust, enabling the safe adoption of innovative new products and technologies. Everyone at UL shares a passion to make the world a safer place. We test, inspect, audit, certify, validate, verify, advise and train, and we support these efforts with software solutions for safety and sustainability. To learn more about us, visit india.UL.com.
Source: PV Magazine, Solar Quarter