UL Supports Medical Device Manufacturers
UL enables start-up medical device manufacturers in India.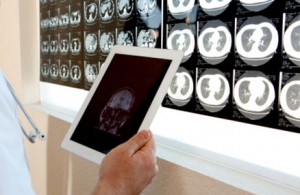 Medical devices are some of the most regulated products in the world. UL can help customers access key markets by helping products satisfy complex requirements that vary from one market to another internationally. Learn how UL can help you address your market access needs through our comprehensive portfolio of services for medical device manufacturers.
Learn more about our Medical and Laboratory offerings here.
Skanray Technologies, a medical device manufacturer in an emerging market, chose the support of UL to obtain ISO 9001, ISO 13485, CE Marking and FDA certifications. Learn how UL was able to provide Skanray Technologies customized solutions and local support.
Learning solutions for the Pharmaceuticals, Biotechnology and Medical Devices Industries
Quality and compliance leaders within emerging life science companies face the same compliance and regulatory pressures as larger life science companies. Compounding these issues are Lean business models in which key production, sales and operational functions are outsourced. This results in the need to disseminate training on key policies, procedures and regulations to a wide audience without the benefit of a dedicated training team.
Solutions that automate quality training efforts without compromising an entire quality program are integral for success. Further, paper-based programs have proven to be unsustainable, leaving an organization vulnerable to audit findings and product quality issues. UL's quality, compliance and learning team has successfully delivered compliance training programs to hundreds of life science companies, including many small- to medium-sized organizations. These companies now have world-class quality and compliance programs that automate training, communication and recordkeeping.
Preparing for a U.S. Food and Drug Administration (FDA) Medical Device Inspection
The U.S. FDA has increased its quality system inspection requirements for foreign medical device manufacturers. UL experts provide guidance for preparing for an FDA inspection in this article.