Compulsory Registration For Photovoltaic Systems India Market Access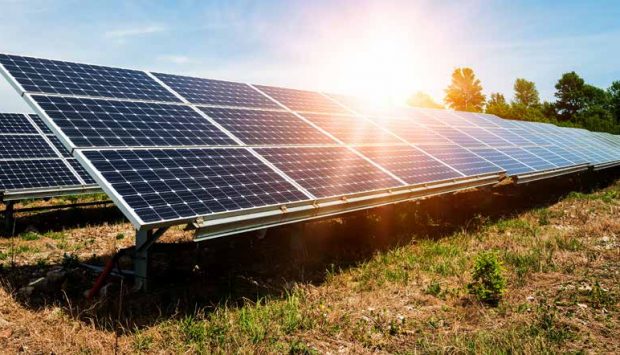 UL's test facilities located in Bangalore are accredited by NABL and we are in the process of BIS accreditation. UL has been assisting global manufacturers, including brand owners, with the necessary testing for India market access to obtain necessary registrations within short turnaround time. Performance testing and standardization is essential to ensure quality and reliability of products. In a bid to standardize norms for solar equipment, Ministry of New and Renewable Energy (MNRE) Government of India in consultation with Bureau of Indian Standard (BIS) has published the draft of compulsory registration order for Solar Photovoltaic Systems, Devices and Components Goods on 24th Aug 2016. According to this scheme, the products are to be tested for safety and performance as per the applicable IS standard and are required to be registered with BIS before being placed into the Indian market. Further this scheme also calls for Market Surveillance where BIS authorized representatives will pick the product from the market and send it to designated lab for testing and verification.
About the scheme
Additional 180 Days' time to manufacturer if they submit their performance test report based on IEC Standards to MNRE and take exemption letter.
Marking on the product will be mandatory after 6 months of release of logo by BIS.
 Effective date will depend on the date of publication in the official gazette.
After the enforcement of the scheme, no person shall directly or indirectly manufacture or store for sale, import, sale or distribution of goods, which do not conform to the Specified Standard or bear the "Standard Mark" as notified by BIS.
This shall apply upon obtaining the Unique Registration Number from the Bureau.
Key details about the scheme
Regulator Ministry of New and Renewable Energy (MNRE) Certification Body Bureau of Indian Standards (BIS) Test Laboratory BIS Recognized Testing Laboratories in India Marking Requirements Standard certification mark as issued by BIS is to be marked on the product and packaging after BIS registration is granted
How UL can help you
Identify applicable requirements for specific product or technology to comply with regulations for Registration Scheme.
 Handle entire testing process as required by this program.
Provide pre-compliance testing during the design and development phase to determine compliance.
Assist manufacturers in formulation of series – as per relevant guidelines and provide periodical updates to the customers on the regulations.
Product categories/Standard to be covered under the scheme
S. No.

Product Categories

Standards

1

Crystalline Silicon Terrestrial Photovoltaic (PV) modules (Si wafer based)

IS14268 (Replica of IEC61215 ed 2, 2005-04)

2

Thin-Film Terrestrial Photovoltaic (PV) Modules (a-Si, CiGs and CdTe)

IS16077

(Replica of IEC 61646 ed 2, 2008-05)

3

PV Module( Crystalline Silicon and Thin film)

IS/IEC 61730, Part 1 and Part 2

(Replica of IEC 61730-1 &2:2004)

4

Power converters for use in photovoltaic

IS16221, Part 1 and Part 2

(Replica of IEC 62109-part 1 & 2 2011)

5

Utility – Interconnected Photovoltaic inverters

IS16169

(Replica of IEC 62116: 2008-09)

6

Storage battery

IS16270

(Replica of IEC 61427 : 2005)